Kion Group, parent company of Linde and Still forklift trucks, has acquired Dematic, the automation specialist, in a deal that values the Dematic business at $3.25 billion.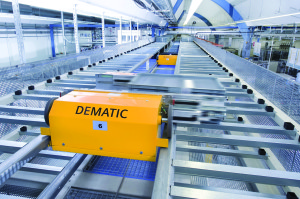 Dematic has implemented more that 4,500 systems around the world. It employs 6,000 people at 100 locations in 22 countries.
Kion's brands include Linde, Still, Fenwick, OM Still, Baoli, Voltas and Egemin Automation. It has been building its presence in the automation market over the past year with the acquisitions of Egemin Automation and Retrotech.
Dematic's product and systems portfolio ranges from automated guided vehicles, palletisers, storage and picking equipment including automated storage and retrieval systems, sorters and conveyors to a leading integrated software platform and automation technologies.
"With the acquisition of Dematic we are substantially changing and enhancing what Kion Group is and does – for further profitable growth in a quickly changing industry and digitalized world," said Gordon Riske. "We are becoming a unique provider of products, services and solutions. Like no other company in our industry, we can accompany every customer seamlessly on its journey to Industry 4.0 and Intralogistics 4.0 now and everywhere."
The enlarged group will employ almost 30,000 people, have sales of €6.7 billion, and an adjusted EBIT of 9.4 per cent.
"This transaction will be transformational to our industry. Kion Group and Dematic together will design and deliver solutions that better position our customers to respond to dynamic demand," said Ulf Henriksson, CEO of Dematic. "With a shared vision and commitment to R&D, the combined company will continue to focus on superior customer solutions with significant investment in this area."