Kivnon, the Auto Guided Vehicles company (AGV), and robotics company ABB have partnered up to develop a new collaborative robot AGV for the logistics and distribution industry.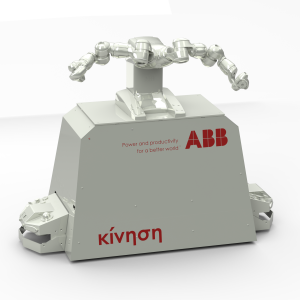 The 'YuMi' collaborative robot has been designed for the electronics industry but can also be found in small parts assembly environments.
"The development of user friendly products and solutions for our customers is part of our vision, and this cooperation with ABB gave us another succesful product that can help our customers with their steps towards their innovation," said Juan Prieto, managing director, Kivnon.