The April 2017 edition of Logistics Manager is now out in print and online. It is also available on iPad and Android.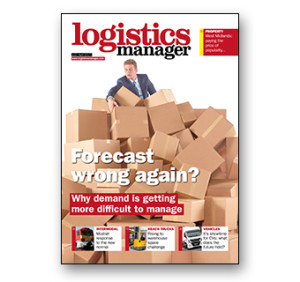 Cover story: Everyone's tail is growing
Forecasting demand, and then balancing it with supply chain capabilities, has never been straightforward – there was no Golden Age when the customer's economic order quantity bore any resemblance to the manufacturer's economic batch quantity…
Order picking: Fuel for thought
The decision by four of the world's leading cities to ban diesel vehicles is fuelling the drive to develop alternative technologies for distribution operations..
Intermodal: Modish response to 'new normal'
Changes to global trading patterns are driving development of multimodal and intermodal logistics solutions, both within Europe and on the New Silk Road.
Reach trucks: Rising to the challenge
Restricted space and faster fulfilment equals huge pressure in the warehouse, but reach trucks are up to the challenge…
West Midlands: Price of popularity
The West Midlands has the most diverse range of occupiers of any region in the UK, but what does this mean for the logistics industry?
Rail: Let the train take the strain…
Just how quickly could there be a network of interlinked strategic rail freight terminals in the UK?
---
Click here to subscribe to the print edition of Logistics Manager