Maersk's board has started a strategic review of its businesses in the face of low growth and falling prices in its key markets.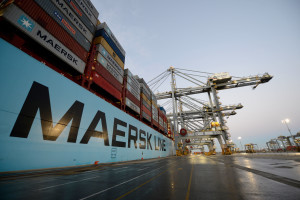 Group profit for the second quarter was $118m, down from $1.1bn in the second quarter of 2015. It was negatively impacted by the average container freight rates and oil price.
Group CEO Søren Skou said: "The Group's expectation for 2016 of an underlying result significantly below last year is unchanged. To ensure the future strength, profitability and development of new growth opportunities of the company, the board of directors have initiated a strategic review of the company and will report on progress of the review before the end of Q3, 2016."
Maersk Line made an underlying loss of $139 million in the second quarter of 2016 as a result of the difficult conditions in the global container market. Skou said: "The costs in Maersk Line have been reduced to an all-time low level and are under $2,000/FFE for the first time."
Maersk Oil achieved an underlying profit of $130m and expects a small positive underlying result for 2016.
The group plans to report on the strategic review's progress before the end of the third quarter.