The RHA has said National Lorry Week 2016 has beaten last year in terms of the number of events run by its members.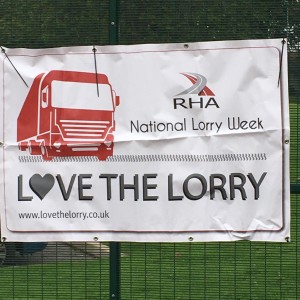 " Based on the success of last year's event, we were confident that Love the Lorry 2016 would be just as good but we didn't realise just how successful this year's event would be," said Richard Burnett, RHA chief executive. "We're only one day in and already the response from members has been phenomenal.
"The number of events around the country has increased, not only in number but also in size.
"Hauliers are opening their premises, holding events at sports stadiums and town centres, at theme parks and family fun days.
"We're thrilled to see lorry lovers are turning up in droves to find out more about the industry that delivers their daily life."