Over the past 12 months Marks and Spencer has trialled Woodway UK's new online packaging survey tool 'PackRate'. The retailer has developed 'Shop Your Way' packaging after 60,000 customers rated their packaging via PackRate.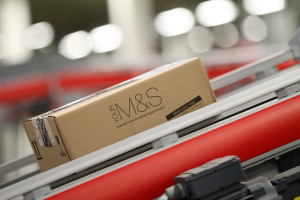 "We had previously run focus groups to gain consumer insight into packaging but this data was only one point in time," said Roger Wright, head of technical packaging, M&S. "One of the benefits of PackRate is that it provides a continuous flow of information which can be acted upon almost immediately.
"As we have developed our 'Shop Your Way' packaging with Woodway UK, as a direct result of PackRate feedback, we have seen the number of positive comments increase.
"I'm also anticipating being able to mine the longer term data trends in a way which informs our packaging strategy to enhance our brand, deliver real benefit for Marks & Spencer and delight our customers."
Jason Inwood, managing director, Woodway UK said:"Following discussions with a number of our retail and ecommerce customers we realised that packaging was being designed around our own perceptions of what we believe the consumer wants to see in their packaging. We realised that if we actually asked consumers, via a survey, we could quickly collate quantitative and qualitative data to help shape our customer's packaging strategy."