Grangemouth has ordered a Liebherr container crane to increase handling capacity.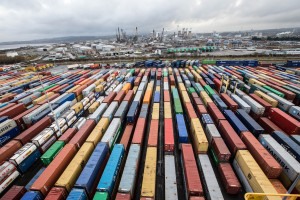 The new crane, which can handle vessels with 14 containers stowed across the deck, is scheduled to go into service in autumn 2018.
Grangemouth handles £6 billion worth of goods a year including steel plate, timber, paper and equipment for the oil and gas industry.
Port manager Derek Knox said: "Our new crane will ensure that we have a single fleet of ship-to-shore cranes provided by Liebherr which provide consistency for the operations and engineering team. We are looking forward to receiving the crane next year."