NHS Supply Chain has stopped offering fax machines to the health service in a move designed to improve data security and encourage investment in new technology.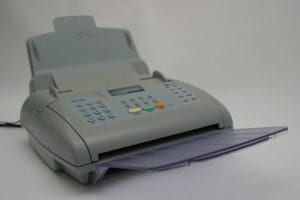 Chief operating officer Alan Wain said: "All fax machines and associated consumables have been removed from our NHS Supply Chain catalogue. New technology is playing an increasing role in healthcare and we are helping to ensure that the NHS is using the best way to communicate patient information as part of these developments."
As part of the 'Future of Healthcare' vision, NHS organisations will be required to use modern communication methods, such as secure email, to improve patient safety and cyber security. Trusts were given notice of the withdrawal of fax machines in early December, and the machines and consumables were delisted on 28 January by NHS Supply Chain. Trusts will be expected to discontinue their use altogether by 31 March 2020.