Nissan is to showcase its new 100 per cent electric Nissan e-NV200 40kWh at the upcoming CV show in Birmingham.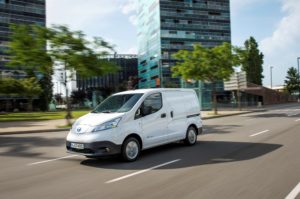 The vehicle manufacturer said the new 40kWh battery delivers a 60 per cent increase in range without any loss of payload or cargo capacity, and releases zero emissions.
"Nissan's fleet and LCV teams have been completely reinvented in the past year and we are really excited to be back at the CV Show to show the industry what we have on offer," said Iker Lazzari, fleet director, Nissan Motor (GB).
"We live by the statement 'Nissan Fleet Means Business' and this is a fantastic opportunity for us to show exactly what we mean by that."