The development of a lorry park to tackle problems associated with Operation Stack has been confirmed by the secretary of state for transport. The new lorry area will be located in Stanford, Kent and have space for up to 3,600 lorries.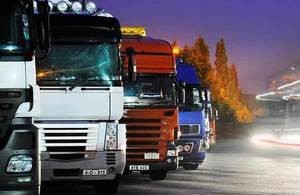 The government is looking into using the site for the overnight parking of vehicles.
"Operation Stack is only ever used as a last resort but we recognise the impact it has on roads in Kent, and are determined to deliver an alternative solution," said Patrick McLoughlin, secretary of state for transport. "The new lorry area by the M20 will deliver better journeys for drivers and will not only support the region's economy but also businesses as far away as Scotland that rely on the M20 to access the Port of Dover and the Channel Tunnel.
"We have committed up to £250 million for the lorry area and we are now making it a reality."
Jacques Gounon, chairman and chief executive of Groupe Eurotunnel said:"I welcome the secretary of state for transport's announcement of added resilience in the UK motorway network. It is proof that, in a post Brexit world, the Government still expects trade and tourism exchanges with continental Europe to continue to expand, which is great news for Eurotunnel".