Pall-Ex has launched a network in Poland – the business now operates eight 'first and last mile' networks across Europe.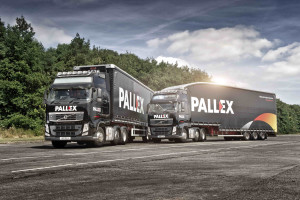 PKS Oliwa Gdańsk was chosen for the partnership – it has operated in Poland for over 50 years and employs a workforce of over 230.
"Poland is a key market for Pall-Ex, as we see it as one of the key future logistical cross roads of Europe," said Anand Assi, international development director, Pall-Ex. "The economic wealth is increasing alongside a growing service sector; this all contributes to the ground swell for a robust and quality-driven first and last mile LTL distribution network.
"Through coupling this developing market situation with Pall-Ex's burgeoning international network, it creates a perfect opportunity to finalise our Polish expansion."
Marta Slodnik, business development director, PKS Gdansk-Oliwa, said: "Over the years PKS Gdansk-Oliwa has been seen as a domestic and European full load transport operator in the market. Watching the market change, we were searching out for the possibility to grow into the expanding LTL sector and complete our service portfolio. Partnership with Pall-Ex has given us the opportunity to build a strong and healthy network, driven by quality and brand reputation."
Pall-Ex launched a network in Bulgaria earlier this year, and it plans to launch further European partnerships at the end of this year.