Pall-Ex has taken over Dorset-based Shears Brothers and Bowden Transport, based in Essex, both members of its network.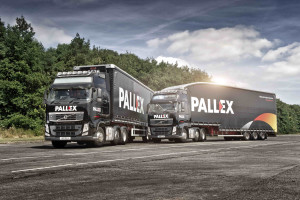 "Shears Brothers and Bowden Logistics have played critical roles in the Pall-Ex network since joining us almost two decades ago and I'm excited to see how these new deals can help both businesses achieve their ambitious growth plans in the coming years," said Hilary Devey CBE. "The purchase will also allow us to continue the great work of the depot principals and support their wishes in years to come."
Shears covers the BH, DT, GY, JE and SP Postcodes, and some of the PO and SO postcodes, and has been a member of the network for 20 years. Bowden has been a member since 1999, and covers the IG, RM, SS and some of the CM and E postcodes.
Kevin Buchanan, managing director, Pall-Ex said: "The purchase of Shears Brothers and Bowden Logistics demonstrates our commitment to creating centres of excellence around the country. "By investing in established firms like these, we can ensure continuation of outstanding service and customer care across the network. It will also mean we can provide a broader range of logistics services."