Palletways, the express pallet delivery service, has developed a new in-cab label printing technology with the aim of speeding up palletised freight delivery.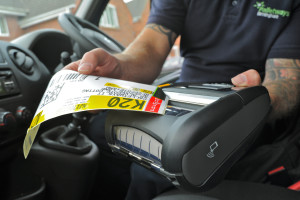 "We've listened to our members about what technology will support them to provide customer service excellence and deliver higher customer satisfaction," said Richard Miller, IT manager, Palletways (UK). "In-cab labelling is a first in the pallet sector.
"The majority of labels are now printed by customers at their premises, but there are still many unlabelled consignments for which members must print and apply labels each evening at their premises, which is a time consuming task.
"The system means that our operation stays on the road as much as possible."