Parcel revenue rose three per cent in the first nine months in Royal Mail's core UK business, but this was offset by a five per cent decline in letter revenue, the group has revealed in a trading statement.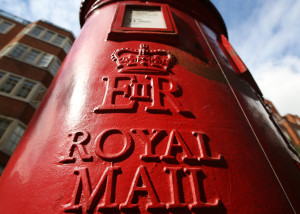 UKPIL's parcel volumes were up two per cent, with growth largely driven by Royal Mail account parcels. Parcelforce Worldwide volumes declined by one per cent, reflecting the very strong prior period and the increasingly competitive express parcels market.
Parcel revenue was up three per cent, with all the main channels delivering revenue growth. In particular, the consumer channel delivered volume and revenue growth.
Addressed letter volumes decreased by six per cent (excluding the impact of political parties' election mailings). However, Royal Mail said letters performance in the prior period benefitted from the one-off return of direct delivery volumes and a good performance over the peak period. In particular, the third quarter last year was unusually strong.
GLS, Royal Mail's international parcels business reported an eight per cent rise in volumes and nine per cent rise in revenue.
Royal Mail said performance in the period benefitted from the timing of Easter and other public holidays across Europe, which accounted for around one percentage point of the volume and revenue movements.
Revenue growth was achieved in all key markets with the exception of Ireland, with continued strong growth in Italy.
The strength of the GLS performance offset a two per cent decline in UKPIL revenue.
Royal Mail has launched a cost avoidance programme and expects to deliver around £225m of UKPIL operating costs avoided in 2016-17.
"We continue to target a reduction of up to 1 per cent in underlying UKPIL operating costs before transformation costs in 2016-17. In addition, we remain confident that our total net cash investment will be no more than £500m this year and next."