UK pet supplies retailer Pets At Home is to implement a £2.5 million warehouse automation project from Conveyor Networks at its e-commerce distribution centre in Northampton to drive efficiencies, deliver real-time visibility and achieve greater productivity across operations.
Conveyor Networks will install an automated picking and packing system covering three floors. The system will include conveyor modules, packing machinery, automated label print and apply and intelligent routing and sorting.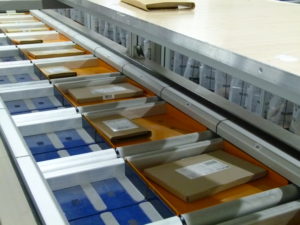 Software will also be provided by Conveyor Networks' associate business imio Software Solutions Ltd. It will manage the interface between the PLC control system and the host WMS platform, controlling the flow of data between both programs to provide real time operational visibility and tracking capability.
The new system will use cardboard cartons rather than plastic bags, remaining compliant with Pets At Home's sustainable packing policy. Once implemented the warehouse will be capable of supporting Pets at Home's future expansion plans of 100% growth in parcel volumes over the next five years.
"Automating material flow and packing for our eCom and subscription based medicines is a priority following our recent growth, said Pets At Home director of logistics and distribution Terry Siddle. "It's vital that we can handle increasing orders and parcel volumes without causing compromise to our high customer delivery expectations."