UK counterbalance truck orders were up by 28 per cent in the third quarter of 2015 and 21 per cent in the fourth quarter of 2015 compared to the year before. But, a report commissioned by The British Industrial Truck Association has found that obstacles like the EU referendum could 'stall strong recent sector performance'.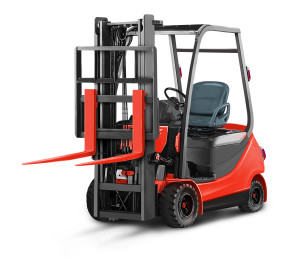 The study, which was put together by Oxford Economics, found that yearly orders reached 16,933 in 2015 compared to 14,401 the year previous. This brought orders back to pre-recession levels.
Jeremy Leonard of Oxford Economics said that there had been an increase in spending power and more investment in the UK. However he said that investment intentions could drop due to economic uncertainty about the outcome of the EU referendum this June.
According to the report, first quarter orders fell by 1.2 per cent this year – which could demonstrate a slowing of growth in comparison to 2015. However, the forecaster describes this change as a 'short term blip', that shouldn't risk 'respectable medium term growth'.
The warehouse sector was also strong last year – with a rise in orders of 14.1 per cent, or 17,500 units, increasing from 15,605 units. The growth has been linked to the move towards more online buying. Oxford Economics has identified this sector as having the potential for weakening growth temporarily due to companies 'push[ing]back expansion plans' as they wait for the referendum results.