Shawston chooses Asset Alliance CVs
Steel supplier Shawston has chosen two 7.5-tonne DAF LF 150 dropsides and a Ford Transit van supplied by Asset Alliance.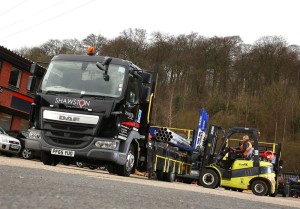 Steve Wilson, group operations manager at Shawston, says: "Asset Alliance's competitive full-service contract hire rates made the company the ideal choice for our fleet expansion. The firm's full-service package works well for our business, particularly because of the flexibility it brings to our fleet, compared to purchasing vehicles outright.
"The fixed-price monthly payments also make it easier to manage a vehicle's lifetime costs and effectively provide us with a warranty on the vehicles for the full five-year term."