Peel Ports has confirmed the existence of a cavity on the berth of Liverpool2. The port operator said that the hole has not impacted operations at the terminal.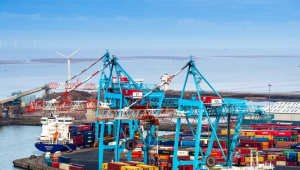 A spokesperson from Peel Ports Group said: " We have secured the affected area and our contractors and their technical experts are conducting a full assessment to understand the root cause. Once this has been completed a programme of remedial works will be developed and deployed.
"Initial investigative work has not identified any other areas of a similar nature.
"Given the length of the Liverpool2 berth this has not affected the terminal's operations."