Eurotunnel is set to sell its GB Railfreight subsidiary to Swedish private equity group EQT.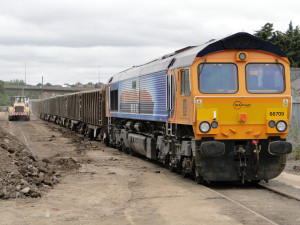 EQT has submitted its bid, which is subject to consultation, through its existing Hector Rail business, a Swedish rail freight company chaired by Bo Lerenius, who was chief executive at Associated British Ports from 1999 to 2007.
GB Railfreight, the UK's third largest rail freight operator, was founded in 1999 by the current CEO John Smith. He said: "We would be very pleased with EQT as our new owner and strongly believe that EQT's industrial approach and network, extensive rail freight experience and access to capital would be of valuable support to GB Railfreight in our continued growth ambitions."
It operates more than 1,000 trainloads a week moving about 15 per cent of the UK's railfreight using a fleet of some 130 locomotives and 1,100 wagons. Customers include Drax, Network Rail, EDF Energy, MSC UK, Aggregate Industries and Tarmac.
EQT said the deal was an integral part of its strategy to create a leading independent pan-European rail freight operator. Lerenius said: "GB Railfreight is a company that understands its customers, staff, and the industry in which it operates. The focus on innovation and delivery of outstanding customer service are two key factors that make us believe that GB Railfreight would be an excellent fit with Hector Rail. We look forward to working in close partnership with GB Railfreight's management team, to support the company in its continued growth ambitions."|
Eurotunnel said the money from the sale would open up new opportunities for GET to develop its core infrastructure and transport business, particularly through the delivery of the ElecLink electrical interconnector project, for which the construction works are now getting under way. Eurotunnel's French rail freight activities are not included in the offer received.