Forklift manufacturer TCM is expanding its range of order pickers – with the new TCM EOM 100, which has picking heights up to 3.4 metres.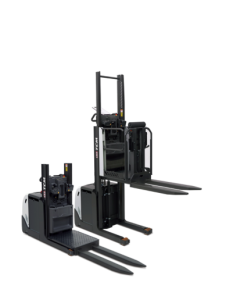 According to TCM, this new truck is shorter, narrower and faster than its previous models. The order picker has been upgraded to an increased speed – it is 33 per cent faster, with a normal speed of 9 km/h and higher mode of 12 km/h.
140mm has been taken off its width, and it has been made 400mm shorter.
TCM has said the combination of all these features speeds up the total order picking process, improves warehouse efficiency and contributes to the overall cost reduction for materials handling.
The medium level order picker has a load capacity of 1000 kg – available in two versions to offer heights of 2800mm or 3400mm.