Tesco is seeking £61 million in annual logistics cost savings from its £3.7 billion takeover of Booker, the wholesale group which owns Makro, Premier and Londis.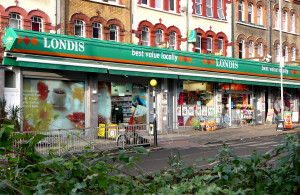 Tesco chief executive Dave Lewis said: "This merger with Booker will further enhance Tesco's growth prospects by creating the UK's leading food business with combined expertise in retail, wholesale, supply chain and digital. Wherever food is prepared and eaten – 'in home' or 'out of home' – we will meet this opportunity with the widest choice and best service available."
Tesco expects cost synergies for the combined group to reach a run rate of at least £175 million a year by the end of the third year following completion of the deal.
Distribution and fulfilment would account for some 35 per cent of this – about £61m. Tesco highlighted opportunities in logistics and delivery, and improved efficiency and service standards.
"Optimising a joint national distribution system of Tesco and Booker is expected to lead to material benefits, including sharing parts of the fleet and expanding click and collect services. Tesco also anticipates savings in relation to final mile delivery to customers."
An even larger proportion of the synergies (55 per cent) are expected to come from procurement. It pointed to the potential for improved purchasing cost efficiencies and sharing best practice across each of the three main types of supplier: fresh, own label and branded.
"These opportunities comprise end – to – end cost reduction, lower waste, new opportunities for shared innovation and better optimisation of supply terms for the Combined Group."
The remaining savings would come from central functions, Tesco said. It also expects revenue synergies to give a £25m improvement in operating profit by year three.
Tesco picked out a number of key supply chain benefits:
For consumers: an expanded network of up to 8,000 click and collect locations.
For customers: independent retailers, caterers and small businesses: enhanced range, more competitive pricing, and enhanced the delivery service using the combined group's range and fleet.
For suppliers, Tesco said the Combined Group will benefit from a multi – channel supply chain covering the whole spectrum of food, grocery and catering supplies, which will provide opportunities for suppliers.
It also highlighted the opportunity to reduce carbon emissions through improved production measures and the utilisation of the most efficient storage and transport network.
The agreed deal is expected to be completed in late 2017 or early 2018.