The Port of Tilbury is seeking local views on its proposal for 'Tilbury2', a new port terminal adjacent to the existing port.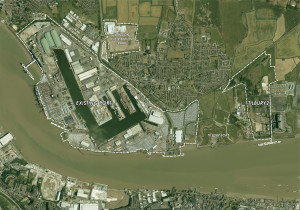 A planning community consultation will take place on 6 March, where locals can submit views on the proposal.
The proposed port is to be built on a 152-acre site – it will include a pontoon and a deep-water jetty. If built, the port is to act as a "satellite" of the existing port, and will include a roll on/roll off ferry terminal.
"We are one of the largest ports in the South East and have an ambitious plan in place to continue to grow and to bring economic benefit and jobs to the area," said Peter Ward, commercial director, Port of Tilbury. "Our customers are looking for expansion opportunities in Tilbury and Tilbury 2 is a part of the port's overall investment strategy."