Sports car manufacturer TVR is to follow Aston Martin's lead and build a new factory in Ebbw Vale providing a further boost for the automotive supply chain in South Wales.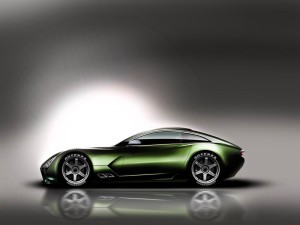 The new production facility will be located in the Ebbw Vale Enterprise Zone. TVR is looking at several options for the precise location of the factory.
The Welsh Government will also invest in the car maker. The project represents over £30 million of capital expenditure over the next five years.
The company says it has received 350 deposits for its new car. The chassis and body has been designed by Gordon Murray of Gordon Murray Design. Power is provided by a Cosworth tuned and enhanced V8 engine.
Production at the Welsh factory is expected to start next year. Les Edgar, chairman of TVR said: "This is a fantastic opportunity both for TVR and the Welsh Government. South Wales is becoming a major hub for automotive and motorsport technology and development and the area is a serious opportunity for business development and job creation."
Welsh first minister Carwyn Jones said: "Today's news follows hot on the heels of the Aston Martin announcement and sends out a strong, clear message that Wales is the location of choice for advanced manufacturing."
The TVR company was founded in Blackpool in 1947 by Trevor Wilkinson. The business was taken over by its current management in 2013.