HMRC has put forward proposals for excise alcohol law to be 'simplified and rationalised'.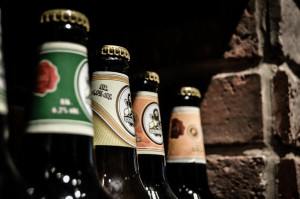 UKWA has welcomed the proposal, calling it a 'potential boost for the logistics sector'.
The governmental body aims to modernise alcohol taxes to tackle fraud, as well as to 'reduce burdens on alcohol businesses'.
Outlined in a report titled 'The HMRC Alcohol Strategy', the proposals suggest the simplification of tax across alcohol regimes, the digitisation of transactions in line with HMRC's digital ambition for 2020, and the streamlining of processes to support business growth.
"Excise law is long overdue an overhaul, so the proposals are very welcome" says Alan Powell, UKWA's advisor on excise duty issues. "There are currently far too many different bureaucratic and often ancient obligations to trade in excise goods in different regimes, including requirements for licenses, registrations, approvals, authorisations and making entry of premises and plant.  It is confusing for HMRC as well as the industry."
UKWA's CEO, Peter Ward, said: "It is clear that the warehousing industry would welcome any changes that simplify and streamline the current process and reduce the administrative burden. The industry must consider the options and make its voice heard during the consultation process and UKWA will be taking soundings from its members to ensure that this happens."