UPS appoint Cindy Miller as president of global freight forwarding
Cindy Miller has been appointed president of UPS global freight forwarding. She is succeeded by Nando Cesarone, who will be taking over the role of president of UPS Europe region.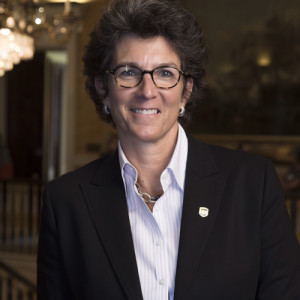 Miller has held a number of executive positions within the parcel service company including: president of UPS South Europe and Africa, and similar roles in the US. Prior to her role as Europe region president, she served as president for UPS UK, Ireland and Nordics.
"Cindy led the Europe region through an exciting time of record business performance as well as a historic $200 million expansion of UPS's European air hub in Cologne, Germany," said Jim Barber, president of UPS International. "As Cindy returns to the US to assume the role of president of UPS Global Freight Forwarding, I would like to thank her for her leadership."
Ross McCullough has been appointed president of UPS Asia Pacific Region.