UPS has expanded its Worldwide Express package service – it now reaches 117 countries across the world. The new countries include: Cambodia, Albania, Dominican Republic and Myanmar.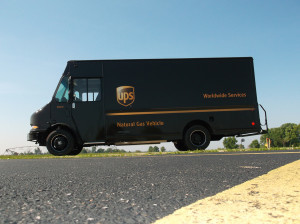 Depending on the destination, the service offers a guaranteed next day delivery by 10.30am, 12pm or 2pm.
"UPS invests in capabilities to expand our connections to global markets to help our customers," Jim Barber, UPS international president. "This service offers superior global reach for the most urgent shipments.
"With this latest expansion, the coverage area totals 117 countries, which comprise nearly 95 per cent of the global gross domestic product, and 96 per cent of real imports."
"The expansion of UPS services into emerging markets such as Cambodia and Myanmar paves the way for UPS to serve the increasing needs of customers trading to and from these new manufacturing markets. Over the last 18 months, UPS has expanded our service coverage and portfolio in 35 markets across five countries and territories in the region, to reliably connect Asian businesses of all sizes to the world," said Ross McCullough, President of UPS Asia Pacific Region.