UPS is to target manufacturing customers in the US with a 3D printing service.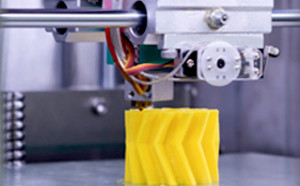 The plan is to launch an on-demand manufacturing network that links its global logistics network with 3D printers at The UPS Store in more than 60 sites around the US and Fast Radius' On Demand Production Platform and 3D printing factory in Louisville, Kentucky.
Customers will visit the Fast Radius web site to place 3D printing orders, which will be directed to the optimal manufacturing or The UPS Store location based on speed, geography, and the product quality the customer requires. Orders can be shipped as early as same day.
SAP's supply chain solutions will be integrated with UPS's on-demand manufacturing solution and global logistics network.
"UPS is a leader in bringing industrial-strength 3D printing to reality. By building this disruptive technology into our supply chain models, we also bring new value to our manufacturing customers of all sizes," said Stan Deans, president, UPS Global Distribution & Logistics.
The service is designed for:
manufacturers wanting to reduce inventory for slow-moving parts;
manufacturers with short production runs where the cost to create the mould or tooling could make these orders too expensive for traditional manufacturing;
manufacturers and retailers of custom/semi-custom goods as additive manufacturing allows cost-effective customization of goods;
and industrial designers and engineers who want high quality rapid prototypes delivered quickly.
"Additive manufacturing technology is still developing rapidly so 'manufacturing as a service' is a smart approach for many companies," said Deans.