Postal operator Whistl has replaced its existing fleet of vans with 104 Mercedes Sprinter and Vitos vans in a £3million investment. The postal operator has said the investment will reduce fleet costs by 25 per cent.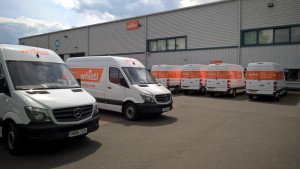 The vehicles are fitted with an IsoTrak tracking system, which according to the company has 'improved the MPG of its fleet as well as improving the quality of service' on its existing fleet.
"We are committed to investing in our business to improve efficiency and the quality of service we provide to customers," said Nick Wells, CEO Whistl. "I look forward to seeing the new fleet on the roads in the coming weeks."
The new fleet roll out it due for completion by September.