Whistl has won a seven year contract with Edinburgh based life insurance company Aegon. The postal operator will collect, sort and transport ten million items of mail yearly.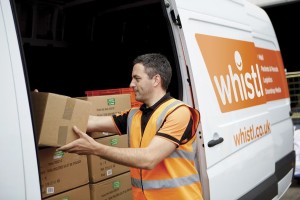 "Whistl has gone from strength to strength in Scotland since we opened our first depot ten years ago," said Nick Wells, CEO, Whistl. We moved last year to a new site three times the size as the one in Coatbridge and the securing of an unprecedented seven year deal with a key client reflects on the professionalism of our team and trust the client has in us to deliver a high quality service. "
The company has also been chosen by Dixons Carphone Warehouse for a 20 million items per year contract. As well as this, from Secured Mail it has a 37 million item per year contract for mailing house OTM Opus Trust Marketing and QVC from Royal Mail.
Whistl has also secured a number of contract renewals, including: Sky, the AA, Cotton Traders, Direct Wines, Synertec, a number of banks, M&Co stores and Webmart.
Wells added: "The range of new client wins and contract renewals we have secured reinforces Whistl's strength in the postal market. We are committed to providing the best client service in the sector and our collaborative way of working with existing and new clients' delivers efficiency and cost savings for them and improved service for their customers. Clients trust Whistl to deliver for them."