Founding a small business is a gamble. If it pays off, it can be a real winner. But growth can't be achieved without jumping the hurdles that are sure to pave the journey to success. Alexandra Leonards explores the challenges faced by SMEs, and asks the question, does size really matter?
Opening a small business is always a risk – often the founder is the funder, and failure means empty pockets. But small and medium sized businesses have shown that they can beat the odds, despite the challenges they may face.
Customers are at the heart of any small business, and the danger for many lies in losing loyalty. Whether that is from an online shopper always searching for bargains, or a retailer that needs full shelves at all hours of the day. When a small retailer or manufacturer looses a customer, it rumbles through the business far louder than in a large company.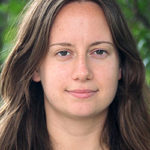 And so, seamless customer service is absolutely paramount to the operation of an SME. But this doesn't just mean smiling faces at the till; it means a well-developed end-to-end process.
When a home delivery doesn't arrive, it's unlikely you'll see that customer again. And big retailers aren't ever thrilled if their shelves are empty because of late deliveries. There's a lot riding on the logistics processes in place, and the logistics companies supporting those processes.
Belvoir Fruit Farms is a family run business that produces natural cordials and lightly sparkling drinks sold through retailers, quality independents, farm shops, delis, pubs, bars, cafes and restaurants. The business also exports its drinks internationally. That's a lot of customers to keep happy.
Cost is still considered the biggest pressure point for the business. But of course satisfying the major retailers with their demands and food safety legislation is also very high on the agenda.
For Belvoir, and many other SMEs, it's really important to make the right decisions when it comes to logistics, especially as it isn't their area of expertise.
"We are a drinks manufacturer," says Frank Fitzgibbons, production director, Belvoir Fruit Farms. "Our business strategy is all about growth and how we get there. Forming a partnership with a logistics company will help us get there."
At the moment the business has a small team headed up by its supply chain manager. The business continues to look at improvements to its current methods; this includes introducing new technologies where appropriate and applicable. Belvoir's improvements are based on what the business is good at, manufacturing. And improvements have been made here by recruiting the supply chain manager, and developing internal processes.
The company is anticipating technological improvements as it invests in various WMS systems. As the business continues to grow and it experiences volume growth, it is looking to move its in-house logistics to a 3PL system.
Belvoir has reached a stage where it can determine what is right for the business in terms of its logistics. But getting to this stage can be fairly tough. Identifying when the time is right to put in these kind of processes, or reach out to 3PLs, isn't easy.
Often there are a number of things that prompt the decision to use a third party logistics provider. Of course one of those is the growing success of a business. With growth comes the need for more space to hold stock, and therefore a bigger warehouse to do that in.
"But deciding exactly how much bigger can be difficult to gauge," says William Walker of Walker Logistics. "If you are growing by a large percentage each year it might mean moving several times and this would obviously be costly, time consuming and inefficient."
Of course growth creates other issues as well. "Internet traders frequently find themselves running out of time to pick, pack and dispatch orders," says Walker. "Often, picking and packing duties will be handled by the company owners plus a few other staff members whose job isn't really picking and packing."
Of course this type of operation simply isn't sustainable in the long run.
Smaller businesses can also suffer from a lack of experience when it comes to the supply chain. They don't have all the knowledge of international trade that bigger companies have.
Ian Baxter, chairman of Baxter Freight, which is a small business itself, thinks that SMEs need a bit more hand holding than large multinationals. Bigger companies have departments specialising in areas like international trade; a small business simply doesn't have those kinds of resources. As well as this, when dealing with a smaller company, arrangements are more ad hoc, and both parties have a lot less certainty.
"The flexibility smaller companies have does keep us on our toes," says Baxter. "We're only as good as the last job we did, and the last price we offered. As a relatively new business ourselves, we can't afford to go around loosing customers – so we're hypersensitive to keeping people satisfied, which is also a pressure."
According to CitySprint research, there are over five million SMEs in the UK today, and they account for 60 per cent of all private sector employment, representing a combined annual turnover of £1.8 trillion.
"It's clear that SMEs are not just a vital component of the UK economy, they are the UK economy," says Patrick Gallagher, CEO at the CitySprint Group. "Our annual Collaborate survey, which explores the mood and confidence of decision makers and owners at UK SMEs, finds that there is a fair degree of uncertainty in this community – no surprise with Britain in the midst of negotiations for its withdrawal from the EU."
Understanding this is really important for logistics companies that are aiming to work with small and medium sized businesses over the next year. According to CitySprint three quarters (77 per cent) are as confident or more confident about the future of their business compared to 12 months ago.
This seems like a pretty high figure – but it's a fairly significant drop compared to the 85 per cent result recorded in 2015, before the EU referendum.
A key area for small businesses is managing physical stock more effectively. Warehouse management systems are often not used by smaller businesses, but they are pretty much compulsory for bigger companies. However, this isn't to say that a warehouse management system wouldn't help improve the warehouse for a small business.
Although smaller businesses have lower order volumes and stock turn, they still experience the same issues as big companies.
"Many of these businesses have relied on the "stock control" functionality of their other applications, including shopping carts, accounting or order capture applications," says Alex Mills, sales and marketing director, Chess Logistics Technology. "Yet relatively few appear to be aware that better alternatives exist.
"Those that are aware will most likely have come across the fully-featured warehouse management systems that are used by larger and established retailers. These are probably too complex and expensive to contemplate for the time being, if ever, for the majority of businesses."
Patrick Corbett, managing director UK & Ireland – Arvato SCM Solutions, says that, in the context of digitisilation, the biggest challenge is probably the increasing transformation of conventional value-creation processes into digital ones.
"This, in turn, requires high-performance IT architectures, including the use of modern cloud infrastructures," he says. "At present, however, we still see a lot of catching up to be done at many companies – whether large or small – as IT structures have evolved historically and are therefore fragmented.
" Already, aspects such as global availability, realisation of omni-channel concepts, processing of continually growing data volumes, and constant visibility of what is happening right now, are being demanded daily by our clients."
Justine Clark, transportation & logistics manager, Honeywell Safety and Productivity Solutions, points out that although there is no denying SMEs and larger companies are intrinsically different, in the context of transport and logistics, the key challenges are effectively the same – it's the scale that's different.
"Customer demands are changing rapidly and becoming harder to predict, customer data and security must always be a priority, the pool of talent is becoming smaller or at least more fluid, and profit margins are lower," says Clark.
Does size matter?
At the moment drinks manufacturer Belvoir Fruit Farms uses a local logistics provider. "The aim is to grow and develop both our businesses together and form a long standing partnership," says Fitzgibbons. "The key benefits of this are the flexibility our provider gives our business and the locality.
"Improved technologies and strategies are a work in progress."
The decision to use a smaller business was certainly deliberate and well thought out. "It's about relationships and understanding an SME's needs," says Fitzgibbons. "Our requirements could get "lost" in a larger operation."
It could certainly be argued that smaller 3PLs are able to tap into the ethos of a smaller business, and truly understand it, better than a larger business. After all, larger companies can often have a completely different way of working to that of a small company.
"It is possible that smaller solution providers will have a better understanding of the business pressures and issues faced by smaller customers," says Alex Mills. "Independent solution providers may also be in a better position to provide local market insight, build closer relationships and offer the flexibility that often adds real value to smaller customers."
This is something that Belvoir can certainly relate to. "A good example is when a customer has a major uplift in sku demand and we have to respond to a change in delivery schedules," says Fitzgibbons. "The local provider who maybe les than ten miles away can respond to that much quicker."
Ian Baxter, Baxter Freight, says that in principle smaller businesses work better with those of the same size. At Baxter, customers have direct access to management that has years of experience in the business.
"We all sit in one room, you get access to all that experience, and the entrepreneurial side of things," he says. "Large global companies aren't entrepreneurial – they don't play the same role, and they're not made up of people who have set up a business. "They are part of a system, an organisation.
"They don't look at it from an individual basis – but with smaller businesses, they have people who can understand the pressures they're under and find innovations to help them.
"Even the smallest customer, is valued and appreciated, any problems that their concerns are taken seriously."
He says that SMEs have better focus from services that demonstrate entrepreneurship. "Although larger software companies are well placed to serve the needs of smaller end users, the relationship can be slightly unbalanced," says Eric Carter, solutions architect, Indigo Software. "Provided the SME supplier is able to offer the technical support and coverage required by their customer, this can potentially be a much more balanced relationship in the long term, and the customer is likely to get a far superior service from a smaller software supplier than a larger corporate, because they cannot afford to rest on laurels and cut any corners."
Of course a larger software business will have a bigger customer base, and this might mean they don't always share the same priorities as smaller companies. But it's not always all down to size. Often the main thing is simply having a real understanding of what a business is about. And you don't necessarily have to be a small business to understand one.
"It is really important to understand that one size does not fit all," says Tony Dempsey, divisional managing director, Fullers Logistics. "We accomplish this by providing each of our SME clients with a dedicated account manager who is responsible for developing a detailed understanding of each business."
In other words, it isn't just about understanding the operational side of the business. It needs to be about really understanding the ethos or purpose of the company.
"The key is to continue nurturing this relationship and to continuously review and offer innovation," says Dempsey.
Fullers does this by proactively reviewing all aspects of the operations it undertakes for clients to ensure that it is always adding value and identifying areas where it can improve productivity, increase efficiency and uncover cost savings.
For Honeywell, smaller logistics providers don't necessarily work better with SMEs because of their size. "While smaller logistics providers may be able to offer more personalised services they could also lack the scale and resources to get the job done," says Justine Clark. "It's important to recognise that small and large organisations can learn a lot from each other."
This article first appeared in Logistics Manager, January 2018