Warehouse automation and IntraLogisteX exhibitor Wise Robotics has partnered with vision-guided autonomous robotic forklift provider VisionNav, to accelerate innovation in UK warehouses.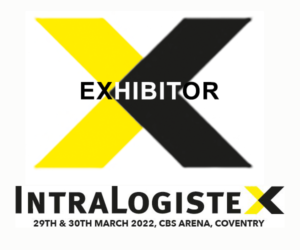 The partnership will allow VisionNav's technology to be available as part of the Wise Robotics range.
This could help UK operators improve order fulfilment and reduce the ongoing costs associated with running a warehouse amid current supply chain challenges.
VisionNav supplies warehouse robots which use vision-based intelligence to automate the materials handling process, including storage and retrieval. This makes its automated forklift models more adaptable to a business' existing warehouse layout, and easier to deploy than manual operations. Currently, the company's technologies are used by 150 businesses in eight countries across the globe.
"VisionNav is at the cutting edge of vision-based autonomous robotic forklifts, and its technology is tremendously exciting," explained Joe Daft, Head of Robotics at Wise Robotics
He added: "We know the demand for automation in the UK warehouse market continues to grow as businesses seek to find solutions to labour and order fulfilment challenges. This partnership between Wise Robotics and VisionNav enables us to work together with businesses to design robotics solutions that meet the needs of their warehouse operation."
Jason Zhang, Director of Sales at VisionNav added: "The impact of the pandemic has prompted reforms in the logistics and supply chain fields.
"Thanks to the extensive integration experience from Wise Robotics, who can reliably integrate our robots with their customer's back-end systems to deliver a seamless, high-performing solution, the cooperation between the two parties is very promising."
Wise Robotics is exhibiting at IntraLogisteX on Stand 324. To register for the event, which takes place on 29th and 30th March 2022, at the CBS Arena in Coventry, please click here. More information about the UK's largest annual intralogistics event can be found at www.intralogistex.co.uk