Women shine at RTITB forklift competition
Two female forklift operators have been chosen to join the grand final of the RTITB International Forklift Operator of the Year competition. This is the first time a female has ever made it to the final.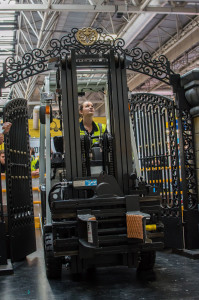 Samantha Tyson, who works at PPG in Morley, Leeds will be in the final alongside Emily White, from System Training in Carlisle and apprentice engineer Thomas Birkbeck.
"It was the first time that female forklift operators and young drivers qualified for the live heats, so I am absolutely thrilled to see that they have now reached the final stages of the competition," said Laura Nelson, managing director of RTITB. "Not only does this recognise their hard work, but it helps to show that all kinds of different people can succeed in careers within logistics."