Artificial intelligence is set to play in increasing role in logistics, according to DHL, which has predicted 26 major trends for the logistics industry over the next five to ten years in its 2016 'Trend Radar' report.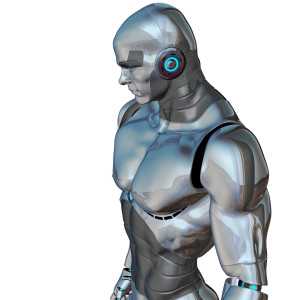 DHL found that artificial intelligence and personalisation have influenced a number of the transformational trends in the report. This includes intelligent supply chains that use self-learning or machine learning systems.
The logistics provider said that the impact of autonomous, and data-driven supply chains 'provides an opportunity for previously unimaginable levels of optimisation in manufacturing, logistics, warehousing and last mile delivery'. It said that this could take place in less than five years, despite high set up costs discouraging early adoption in logistics.
"Key trends featured in this year's Logistics Trend Radar could transform the global logistics industry and with 15 of the 26 trends likely to make an impact in under five years, it is crucial that anyone involved in supply chain management and logistics understands these potentially game-changing developments and the implications for their own business or sector now," said Matthias Heutger, senior vice president strategy, marketing & innovation, DHL.
Batch size one and on-demand delivery were also trends that are predicted to have a significant impact on the industry. According to DHL, changing consumer behaviour and the desire for personalisation have influenced this.
The report found that, in less than five years, anticipatory logistics, robotics and automation, on-demand delivery, big data, cloud logistics, internet of things, and omni-channel logistics will all have a high impact on the industry.
It also found that in more than five years, logistics marketplaces, supergrid logistics, 3D printing, and self-driving vehicles will have a big affect on the industry.
As well as this, multi-purpose networks were predicted to have a low impact on the industry in less than five years. In more than five years, tube logistics and digital identities were identified as low impacting trends.
Access the full report here:
http://www.dhl.com/content/dam/downloads/g0/about_us/logistics_insights/dhl_logistics_trend_radar_2016.pdf