Bibby Distribution is investing £1.2 million investment in 18 new tanker trailers which will support its operations in food ingredient logistics.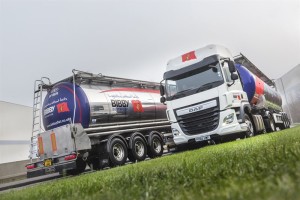 The Vanhool tankers will initially be used to deliver glucose and starches to major confectionary brands.
Each tanker incorporates both heating coils and refrigeration to allow maximum flexibility, and can potentially carry up to 34,000 litres of products, including juice, milk or chocolate.
Gayle Daubney, Bibby's general manager – tankers, said: "When we looked to take on new tankers, we wanted to make sure that what we got was the latest technology with the highest levels of flexibility and performance. Our custom specification means that not only can we serve our existing customers, but also transport almost any liquid food product across the country, quickly, safely and economically."