British automotive technology company Charge will supply electric forklifts to all Formula E circuits in cities across the world. The first truck to be revealed at the Paris Formula E prix will be in partnership with DHL.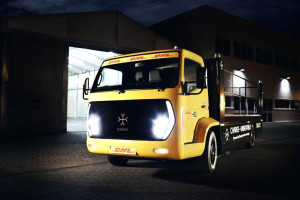 The trucks will be used in the drivers' parades and for the logistics of the race cars on and off track.
"This partnership allows us to work closely with leading logistics companies like DHL where we can showcase our technology and the opportunity for every logistics company to revolutionise their fleets, resulting in huge savings to their businesses and improving their social and environmental impact," said Denis Sverdlov, CEO of Charge.