RTITB, the training standards company, has said that Brexit will have "absolutely no impact" on Driver CPC until at least late 2018.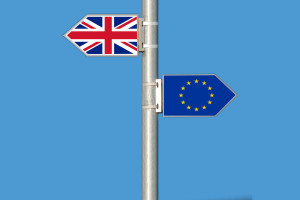 The company said that because the process of leaving the EU has not yet been invoked there will be no changes until 2018.
Backhouse Jones, who specialise in legal matters for the transport law sector, said:
"Driver CPC obligations are also unlikely to change, this is because, although the regulations were created by the EU, the UK is a signatory of the, snappily titled, European Agreement Concerning the Work of Crews of Vehicles Engaged in International Road Transport (AETR) which contains driver CPC obligations. The UK is expected to remain a signatory of AETR as a condition of ongoing trade with the EU. This will be in line with a number of other non EU countries."
RTITB said that because the UK still wishes to trade with EU countries, once it has formerly left the European Union, Driver CPC is "unlikely to be scrapped".
Online CPC & Tacho data checking
According to an ADLV Survey, 91 per cent of hauliers want online CPC & Tacho data checking. The research found that those surveyed felt that the inclusion of online data checking would "eliminate the industry's current but imprecise reliance on visual data checking."
"This survey was conducted by our member companies over the last few months and reflects the views of 100 senior UK Haulage managers – many of whom come from fleets of over 100 vehicles," said Kevin Curtis the ADLV's technical director.
"Quite simply, it highlights a significant demand for change.
"This data needs to be available, whether it's used to improve compliance, training, licence administration or more broadly to increase road safety.