DX Group increased revenue to £291.9m in the year to 30th June from £287.9m last year, but EBITDA fell from £18m to £7.2m.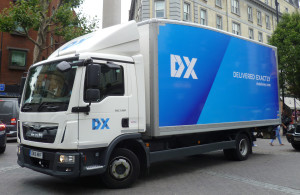 One off costs and goodwill impairment resulted in a loss before tax of £82.3m compared to a loss of £82.7m last year.
The Express division produced EBITDA of £27.5m on revenue of £170.5m. However, the Freight division produced an EBITDA loss of £18.3m on revenue of £121.4m.
In its results statement, DX said: "It is recognised that the turnaround of the DX Freight division is the key challenge facing the business. The experience that the new board brings will be instrumental in achieving this turnaround."
A new leadership team has been appointed with Ron Series as chairman and Lloyd Dunn as chief executive. Russell Black and Paul Goodson have joined the board as non-executive directors. In addition, a £24m cash injection has been agreed.
Ron Series, said: "The new team has significant experience, both of the industry and of business turnaround situations, and we are taking a positive and determined approach to DX's turnaround. We will be undertaking a thorough review of all the Company's operations to enable us to make clear and sensible decisions about recovery initiatives and to formulate a comprehensive new improvement plan.
"As might be expected, trading in the new financial year has been affected by the challenges in the business. We anticipate providing a further update on first half trading in early 2018, and expect to be in a position to comment more fully on our turnaround plans with the Company's interim results."
Liad Meidar, managing partner at Gatemore, DX's largest shareholder, said: "We are happy to see the new board installed and the company fully financed following our 8-month campaign to effect change at DX Group. Appropriately, they have decided to take substantial non-cash write-offs, positioning the company for a fresh start."