Haulier Eddie Stobart is to pay out £364,000 to more than 430 drivers following a dispute over holiday pay.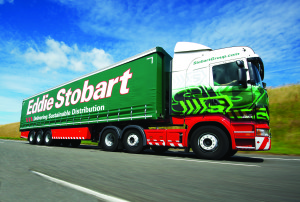 According to Unite the Union, Eddie Stobart was paying basic pay, plus a daily supplement, for the 20 days holiday under the working time directive.
Unite said that "drivers had allowances and overtime that would have contributed towards a higher rate of 'average' holiday pay".
The legal process began in 2011 and was settled before reaching court. Unite members will receive payments of £700 – £1,000. The Unite drivers' total pay-out was £306,700 and URTU's came to £57,300.