Flexi is to buy back its used forklifts to meet growth in demand for its refurbished articulated trucks. The forklift manufacturer is also looking for older ex-fleet trucks.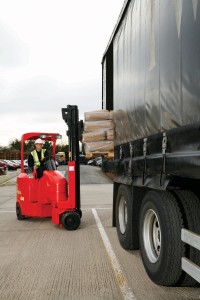 Refurbished trucks only reuse the chassis, counterweight and heavy fabrications – the trucks feature completely new component parts and painting.
"Quite simply, we need to get hold of more used Flexi trucks to enable us to meet the growing market for 'second life' Flexis," said John Maguire, director of Narrow Aisle Ltd. "There is a constant flow of used end-of-contract forklift equipment returned to distributors and dealers.
"Much of this equipment is often disposed of, but the Flexi product is very different."
"Flexi trucks are built with heavy gauge steel plate and one tonne cast-iron counterweights.
"This means the heavy chassis components – even when 10 or more years old – are able to be re-used and brought up to the latest specification, saving a great deal of primary and secondary manufacturing cost that we can pass on to clients."