Retail is at an "inflection point" opined JLL; high street retail faces "a near existential problem" said Mothercare as its UK stores entered administration while M&S said a "fundamental rethink" was required in its supply chain…
It's easy to have immediacy bias, with all these headlines coming within days of each other, but we are now seeing the economic cost of the shifts in the retail sector, be they to industrial property investors, shareholders, senior management and employees on ever-dwindling shop floors.
We'll start to see the impact in coming weeks during the election campaign, when parties of all colours lecture the electorate on the various ways the business taxes could be restructured in order to save the Great British high street and make our high streets great again.
But successive governments have allowed HMRC to enforce policies that allow an online retailer to pay far lower rates of tax that a high street one. Fixing this problem won't cure the patient.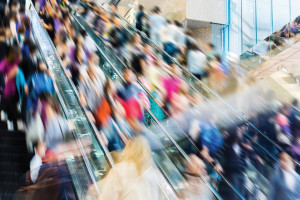 Indeed, Mothercare pointed to the high level of rents and rates as a reason for its demise, but it is the shift from the physical limitations of the high street to online retailing, which offers what the customer exactly what they want and when they want it. The high street is as outdated a delivery option for goods – particularly goods which require many multiple SKUs – as broadcast television is to online streaming.
M&S is a particularly unique case. That a business which has been trading for as long as it has, with all that historic data on stock levels and sales, can suffer from poor availability suggests something fundamental has gone wrong in the supply chain. How can you expect to entice people into a store when there is little chance that it will actually have the item you want in stock?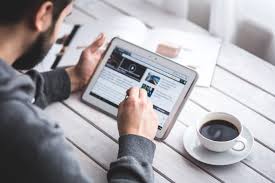 In both these cases JLL was right to point out that "profitable retail can now only be achieved through efficient supply chain and logistics management and the resulting customer experience".
It also offered some elusive hope for bricks and mortar retailers, saying that the right space in the right location will continue to attract consumers and generate returns.
Fundamentally it is click-and-collect, and click-and-return, that will play a crucial role in retailers' profitable fulfilment strategies. Each customer can order what they want and send it to the location they want to buy it in.
All of this means that the interdependency between logistics, supply chain and omni-channel retail will become stronger, as the customer view of the links behind the store window becomes clearer.
Finally, I'd like to offer all my congratulations to those shortlisted, highly commended and – course – victorious – at last week's Supply Chain Excellence Awards.  It was a fantastic evening with some superbly innovative winners. Well done to all.