Holland & Barrett has partnered up with InPost for its new Click and Collect service. From today the health retailer's customers will ne able to have their goods sent to one of 1,100 national InPost parcel lockers.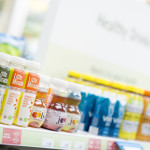 The service includes access to notification of delivery times via text and email.
"We have seen a big increase in online orders over the last year, which comes as no surprise as our customers are often time poor and not in a position to wait at home during the day for their deliveries to arrive," said Emma Mead, director of e-commerce at Holland & Barrett International. "At the same time, many can't receive any items at work, but would rather pick up their purchases in a location and at a time that's convenient for them, e.g. on their way home from the office.
|The partnership with InPost UK is the perfect solution for us, as it makes failed deliveries a thing of the past and increases customer satisfaction."
Ian Caminsky, CEO at InPost UK, said: "The e-commerce sector is growing rapidly, offering a real opportunity for retailers to grow their sales through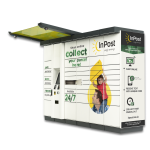 this channel. However, they have to be in a position to offer a delivery service that is not only reliable but also sophisticated, convenient, and easy to use if they want to keep their customers happy. Our new partnership with Holland & Barrett is exciting for us as a business, as it represents our first step into the Health Products industry and we are pleased it is with such a well-respected brand."