InPost UK will expand its locker service to three TfL stations, four Great Western Railway stations, and Virgin Trains' Birmingham International Railway station.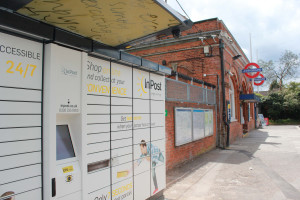 The collect and return parcel locker service will be rolled out at the TfL stations by August. The new additions include: Newbury Park (Central Line), Chalfont & Latimer (Metropolitan Line), and Chorleywood (Metropolitan Line).
Lockers will be set up at Great Western Railway stations: Bristol Parkway and Truro.
"The new partnership with Great Western Railway and the expansion of our presence across the TfL network and Virgin's Birmingham International Railway Station means that we can provide our services to thousands more people across England," said Ian Caminsky, CEO at InPost UK. "This is an important step towards our goal to increase our footprint in the UK by 60 per cent by the end of the year.
"Currently urban customers are on average less than two miles away from their nearest locker, and we are working towards bringing the service even closer to a larger number of people."