Yale is to launch a new pedestrian stacker series, the MS10-16 series, to supersede the current MS series.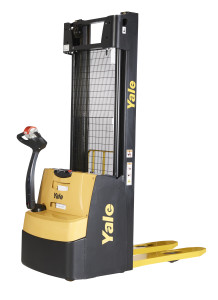 The new series has redesigned controls along with a lifting and carrying capacity of up to 1.6 tonnes.
Yale is targeting businesses operating within smaller facilities where manoeuvring space is limited.
Manager for warehouse products, Ron Farr, said: "Our new truck follows the Yale philosophy of designing around the operator's needs. The result is a highly controllable and agile pedestrian stacker suitable for a range of user heights and experience levels.