Freight forwarder Panalpina has entered a partnership with 3D printing company Shapeways. After investing in its first 3D printer last year to see how the technology could complement its Logistics Manufacturing Services (LMS), it is now looking to take this side of the business further.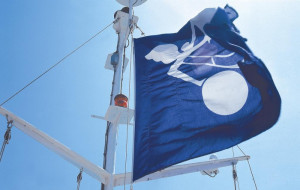 Panalpina will use Shapeways' software solutions and knowledge of 3D printing materials, equipment and processes.
The freight forwarder recently commissioned research projects with Cardiff University – the company aims to identify the products that could be switched from traditional to new, additive manufacturing techniques and also the impact these techniques will have on future supply chains.
"3D printing is one of the most exciting frontiers of digital transformation," said Mike Wilson, Panalpina's global head of logistics. "It stands for the convergence of the real with the virtual world – and it has the potential to dramatically change the traditional manufacturing and logistics industries."
Wilson said that there are advantages beyond products making it to market faster and personalisation at the latest possible stage:
"Because the value for the customer is added at the end of the supply chain, the brand owner can keep inventories, as well as the cost of transport and obsolescence, to a minimum. Moreover, additive manufacturing produces less waste than traditional manufacturing methods, which fits perfectly with increasingly circular economies."
Shapeways CEO Peter Weijmarshausen said: "As manufacturing moves from analog to digital, everything we know about product creation will change. Our community the world over is leveraging access to digital manufacturing from our platform to bring thousands of new products to life every day.
"Panalpina is ideally suited to assist with the final steps in the manufacturing process including last-mile delivery. In addition, they are investing in their own 3D printing research and capabilities."