On Tuesday Amazon launched 'Prime Day' – a day of discount deals for UK Prime members. Jason Tavaria, head of direct at Shutl, has said that the discount day once again brings the "plight of smaller retailers competing with the retail giant" to the forefront.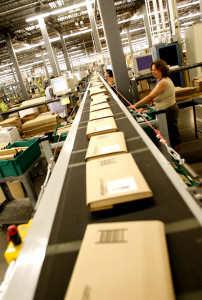 "Smaller retailers need to be able to compete on a similar level – yet premium delivery very often comes at a cost," said Tavaria. "It can be tempting to try and offer a like-for-like delivery service but this will only work if the retailer has a comparable infrastructure behind it and very few do."
He said that retailers now need to look at their strengths, and consider "realistic alternative add-ons" which will encourage consumers to pay for premium delivery.
"It's also worth maximising the one thing that Amazon doesn't have – a nationwide physical presence of store locations and looking at how these can be utilised to best advantage – perhaps by looking at hosting exclusive customer events or improving click and collect facilities," he said.