Sales rose 12 per cent at DHL International to reach £795.7 million last year, while gross profit was up 11 per cent. However, pre-tax profit was down four per cent at £15.1 million.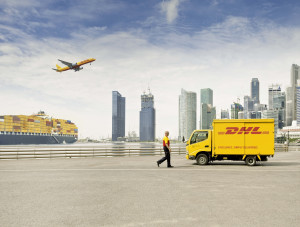 During the year the international express operator moved its headquarters from Orbital Park on the eastern side of Heathrow into a new automated distribution centre at Colnbrook on the western side of the airport.
In its annual report, the company said its cost of sales had risen owning to the cost of servicing significantly increased shipment volumes combined with increased operational costs and depreciation charges due to infrastructure investment.
Looking ahead it said the external commercial environment was expected to remain competitive in 2017.
"We remain confident that we will continue to achieve strong overall business performance by focusing on growth in our market share and margins.
"Service performance will be enhanced through continued investment in our infrastructure as well as leveraging the benefits of our highly automated Southern Distribution Centre which was opened at the end of 2016."
* UK Mail, which became part of Deutsche Post DHL in December of last year, produced an operating profit of £7.9m for the nine months to 31st December 2016 on sales of £356.1m. The company changed its reporting date from 31st March to 31st December following the takeover.