The Global Shippers Alliance (GSA) has said that the new SOLAS weighing rules, which came into force on 1st July, are being 'misused by some partners for their own benefit'.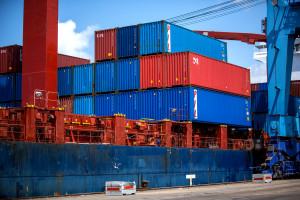 It said that charges were being applied without 'any sensible explanation and regardless of shippers being compliant before or since 1st July or being not compliant at all'.
The alliance has asked all stakeholders to 'withdraw any unjustifiable charges immediately and to use the three month grace period'.
It said that industrials had taken a cooperative approach to the new regulations and that they have also 'undertaken all necessary actions and investments to provide carriers with the accurate verified gross mass'.
It added: "Undoubtedly, the other stakeholders in the chain had to do exactly the same. However, GSA sees no justification for these stakeholders to look for return on their investment by applying any VGM-charge for complying shippers. First of all, the objective of the new regulation was put in place to decrease risk with respect to safety in maritime shipping. Increasing the cost of the supply chain, on top of the investments already done by the shippers, is not the purpose. Second, with the implementation date already known long time ago it is not acceptable that justifiable charges (if any) are made known after July 1st. Unless shippers want to see their supply chain disrupted, they have no other choice than to accept these tangible and intangible charges."