XPO Logistics felt the hit of a "downsizing" in business by its largest customer, alongside the global impact of Covid-19 on logistics movements, but said it would still invest in automation, digital technology and supply chain visibility.
Turnover for the quarter fell 6.2% to $3.86 billion in Q1, compared with $4.12 billion for the same period in 2019. Income before income tax provision fell 50.7% to $35 million, from $71 million.
In its transportation division turnover fell 7.5% to $2.46 billion from $2.66 billion in Q1 2019. XPO said the fall reflected the "negative impact of Covid-19" and the "downsizing of business by the company's largest customer".
In its logistics division turnover fell 3.3% to $1.44 billion, from $1.49 billion in Q1 2019. XPO said the fall was due to the "elimination of certain low-margin business", the "downsizing" of business by its largest customer, and the impact of Covid-19 in Europe.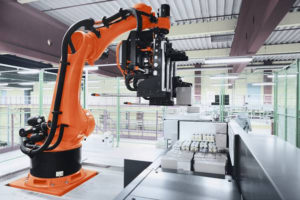 Chairman and chief executive Bradley Jacobs said that XPO's results were tracking well until mid-March, when Covid-19 reached pandemic proportions.
"At that point, our end markets rapidly deteriorated," he said.
Learn more on Logistics Manager
K+N sells bulk of UK contract logistics division to XPO Logistics
DSVPanalpina warns on customer credit risks
UPS Q1 dragged down by Covid-19 restrictions
"We acted quickly and took comprehensive safety measures to protect our employees on the front line. I'm immensely grateful to our team for stepping up to the challenge of providing essential supply chain services in this environment."
Jacobs also stressed to investors that XPO had $2.5 billion of liquidity and what he described as "an ironclad business model". He said that even against the current backdrop, XPO was on track to generate "hundreds of millions of dollars of free cash flow this year".
"We're ready to serve customers through the fits and starts of the recovery, however long it takes, with our e-commerce capabilities, intelligent automation in our warehouses, a digitally connected transportation platform and keen visibility into operating data."