Logistics Manager meets Jim Gallagher, supply chain, procurement and logistics director at BSH Home Appliance UK and Ireland, speaker at the Supply Chain Conference 2020.
The Supply Chain Conference 2020 takes place on 17 and 18 March 2020 at ETC. Venues Monument, 8 Eastcheap, London. This two-day conference brings together the most influential and inspiring supply chain leaders to discuss how to maximise efficiency, reduce costs and future proof supply chain operations.
Name: Jim Gallagher
Job Title: Supply chain, procurement and logistics director at BSH Home Appliance UK and Ireland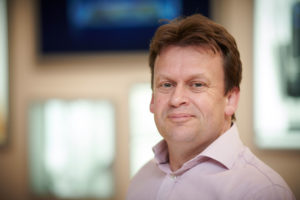 What is the best thing about your job?: Where to start? Our brands – Bosch, Siemens, Gaggenau and Neff are globally respected.  So the pride which comes from that is always there.
We work in a competitive market – so we have to stay sharp. Our customers also face huge competition and challenges, but are always collaborative, reasonable and motivating.
Personally, the variety of my role is of huge appeal, but most importantly, I am surrounded by dedicated and passionate experts – in the UK, Ireland and our HQ in Munich. Their knowledge, camaraderie and support on a daily basis is inspiring.
What's your best piece of advice to any supply chain professional?
Accept that you are always measured by exception. If it goes well, nobody notices.
Say "yes" to any opportunity to do something extra – and in addition, seek it out. The network and personal credibility which you build can, and will, serve you for the rest of your career. It is a cliché, but the logistics and supply chain world is a small one.
What will have the biggest impact on Supply Chains in 2020?
It'll be interesting to see what develops from the future trade agreements with the EU. But I really think we will continue to see the development of greater consumer expectations in terms of delivery speed, product customisation and greener solutions.
Why are you looking forward to speaking at Supply Chain Conference 2020?
To share your experiences with peers and colleagues is quite cathartic! And if you sit and listen to fellow speakers with an empty notepad and pen in hand, you find yourself scribbling notes and ideas to take back with you. That's inspiring!
Why not meet some of our other speakers at Supply Chain Conference 2020?
At the conference you'll also be able to hear from Sky UK; Henkel; Central England Co-operative; Coca-Cola; CPL Aromas… and more!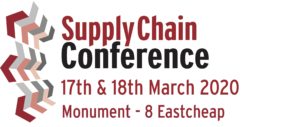 Logistics Manager's annual two-day Supply Chain Conference on 17 and 18 March 2020 in central London, is the perfect platform for international supply chain leaders to network and learn from experts in their field.
The 17th annual Supply Chain Conference also gives you the opportunity to hear from winners and finalists of the 2019 Supply Chain Excellence Awards and how they successfully transformed their supply chain. You can also gain up to 10 CPD hours from attending the conference.
To find out more go to: Supplychainconference.co.uk