As the countdown to the Supply Chain Conference 2020 continues, Logistics Manager meets speaker Eirini Etoimou, group procurement manager, Development, FM, Utilities, at Odeon & UCI Cinemas.
The Supply Chain Conference 2020 takes place on 17 and 18 March 2020 at ETC. Venues Monument, 8 Eastcheap, London. This two-day conference brings together the most influential and inspiring supply chain leaders to discuss how to maximise efficiency, reduce costs and future proof supply chain operations.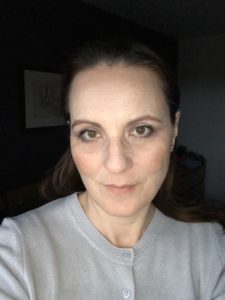 Name: Eirini Etoimou
Job Title: Group procurement manager, development, FM, Utilities, Odeon & UCI Cinemas
What is the best thing about your job? Because of the nature of our industry and the diversity and the complexity of the projects being involved, it is always exciting the fact to deal with so many and different types of situation that always challenging hard and soft skills.  For someone that is converting challenges to knowledge, experience, and personal development, the above can be defined as the best thing about my job.
What's your best piece of advice to any supply chain professional? Keep yourself always updated, be open minded, listen to your stakeholders' needs, and use your suppliers' expertise.
What will have the biggest impact on supply chains in 2020? Within an increasingly volatile geopolitical and social-economic environment, supply chain professionals are in front of a demanding situation, testing the robustness and at the same time the flexibility of their plans and policies.
Market dynamics change and are 'decoded' in different ways from both customers and suppliers, leading to uncontrollable chain reactions.  In many cases, premature, panic-stricken, aggressive reception of individual 'market analysis' not only can damage existing business relationships but to change the way an industry or an economy operates.
There are so many factors that can have an impact to the supply chains: FX rates, natural disasters, terrorism, war, economic instability, Politics.  All of them can be summarised in one word: 'risk'.
Therefore, how risk is and will be managed will have the biggest impact on supply chains.  Even more important is, for businesses to acknowledge that the risk in the supply chains is not a supply chain risk, but a business risk.
This will need to be managed and mitigated with the contribution and commitment of the senior management and the participation and collaboration with the critical suppliers towards a mutually beneficial and risk manageable plan.
Why are you looking forward to speaking at Supply Chain Conference 2020?
I am genuinely embracing every opportunity to share thoughts and ideas about our industry's challenges and development to the next level.
In the case of the Supply Chain Conference, the fact that it is such a notable event having gained credibility and trust attracting the best professionals of our industry, increases my anticipation for March.
I am looking forward to meeting you all in London – Thank you very much for the invitation !
Why not meet some of our other speakers at Supply Chain Conference 2020?
At the conference you'll also be able to hear from Sky UK; Henkel; Central England Co-operative; Coca-Cola; CPL Aromas… and more!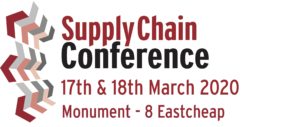 Logistics Manager's annual two-day Supply Chain Conference on 17 and 18 March 2020 in central London, is the perfect platform for international supply chain leaders to network and learn from experts in their field.
The 17th annual Supply Chain Conference also gives you the opportunity to hear from winners and finalists of the 2019 Supply Chain Excellence Awards and how they successfully transformed their supply chain. You can also gain up to 10 CPD hours from attending the conference.
To find out more go to: Supplychainconference.co.uk